The 5 Coolest Projects to Complete with Pontoon Boat Kits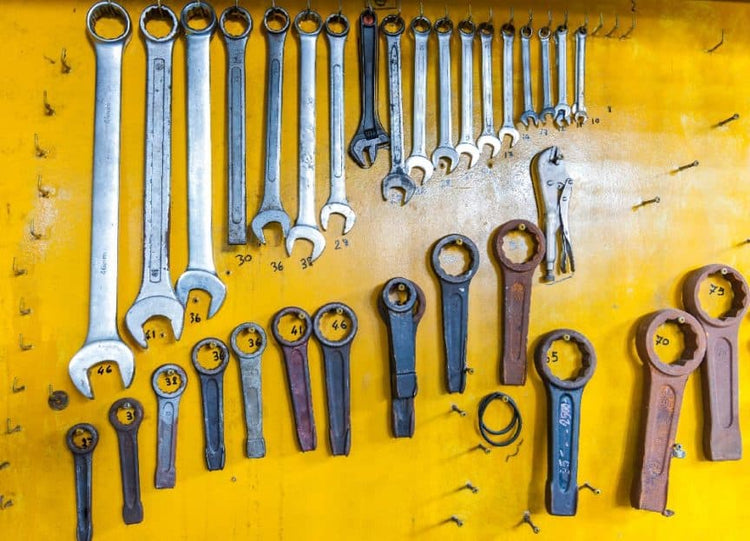 Well, you caught the boat bug. You've decided on getting a pontoon boat, but nothing you're looking at exactly matches your needs. Or maybe you're just that guy who has to be different. I know I am. 
This is when it comes time to consider the path less taken. The path of the true adventurer. One that makes you feel like your boat is your very own Spanish galleon.
Why not build your own boat? There's no greater satisfaction in the world than knowing you have one of the best and most durable boats on the water —and that it was built by your own two hands.
Now, where to start? This is the big question when you start to build anything. You automatically start envisioning a boat that can fly you to work, dive below the saltwater surface and even cook for you. Wouldn't that be nice!
However, in the end, we have to be just a little realistic. Have no fear though, because we're here to help you by giving you guidance and information on the kits that make building DIY pontoon boats much easier.
So, first things first. Ask yourself a few questions. What do you want your boat to do? Do you like to anchor out and relax on deck or spend the day cruising around the lake? Who are you, and what does your new best friend need to be able to accomplish in order to be useful in your life?
A boat is like any other project: If you don't start with a solid end goal in mind, you could end up many places you don't want to be. Trust me, I've been all over the world with a couple of beers and no plan, and this is no way to build a boat.
You're liable to end up in Southeast Asia in places that aren't suitable to discuss in this article. I'm still recovering from those days.
Why Build Your Own Pontoon?
So, why build your own boat? Well, as with anything, there are advantages and disadvantages. The advantages include getting what you really want and possibly saving money by putting in the blood, sweat and tears.
The disadvantage is probably more obvious: You have to put in all the work. So, how do you boat? There are starter kits out there for almost anyone.
For the following five projects, you can find the perfect boat kit being sold by one of the following companies online:
Build-A-Boat Pontoon Kits: They offer complete kits with assembly manuals for a variety of pontoon boats, covering everything from simple work boats to cool live-in houseboats.
American Pontoon Co, LLC: This company boasts that you could build your ideal custom work pontoon for half the cost with their pontoon boat kits. They'll also build them up for you to your specifications if you're not so hands-on.
Just choose your project, make the call, wait for the delivery and then roll up your sleeves and get to work!
#1. Build a Pontoon Work Boat
When it comes to pontoon boat kits, the first one that comes to mind for me is the pontoon work boat. I use to dive from my boat doing light commercial work like dock maintenance.
The three important characteristics of a pontoon work boat are: Simple, sturdy and maintenance-free. The work boat can be as individualized as the owner because, after all, it's about how you work and the job that you need to get done.
The pontoon work boat is a lot like a tug boat. It isn't meant to be sexy. It's meant to get the job done—and sometimes that job means giving you a place to live when you're not working. This brings us to our next pontoon boat kit, the house boat.
#2. Build a Pontoon House Boat
I don't know about you, but anything I spend time on building is something I can't help but think of living on. 
I mean, you started life together as a labor of love, and you'll end up spending many more hours on the boat after the first time you say it's complete. Isn't this, ultimately, what made sailors the men they were and still are?
When it comes to the pontoon houseboat, there's no end to the different variations that you can hope for.
This is your baby, even if you're docked somewhere and go into town for work every day. Be it sea or land, after work we all want to go home, grab a beer and relax. Why not make that home on the water?
Since you're working with a pontoon boat kit on this project, the big decisions are all up to you. However big you want it, you can have it that way.
You want two stories, you got it. You want all the space of a 2,000-square-foot house with a sun deck, you got it. The sky's the limit. The only difference is that now your house is mobile and it floats.
Don't pack your bags to go on a trip, just roll over and put your keys in the ignition. I'm not sure about you, but just writing this has me ready to go!
#3. Build a Recreational Pontoon Boat
Well, of course, with living comes recreation. I've seen many a pontoon houseboat that make for serious party rides. You can find them equipped with jet skis, slides, Wi-Fi, hot tubs, banging tunes, bars, sun decks and even dancing poles if you're so inclined.
Well, maybe you prefer to have your hot tub on land and don't like skinny dipping, but you still want a recreational pontoon boat. We've got you covered.
Recreation can take on a whole new meaning depending on who you are. For example, diving may mean "work" to some people and "recreation" to others.
You might be thinking of fun, slippery slides, towables and the cool bar that I mentioned earlier - and your idea of recreation is recording YouTube moments with friends and a margarita in hand.
There are kits for everyone. Maybe you've seen them, maybe not, and maybe you didn't even think it was possible - but how about a pontoon boat that can be used as a ferry? Yep, there are pontoon boat kits for this. Believe me, there's money to be made here.
#4. Build a Pontoon Ferry Boat
The lake that I used to live on was part of the lower Colorado river, and it was about 67 miles long with no bridge. Basically, going around it sucked.
In fact, it was even a man-made lake with many maps that showed some roads still going through. I guess they did if you held your breath because they were still there - just completely underwater.
I once drove both ways around the lake just to get to the other side and see what it's like without boat transportation, and each direction took an hour. And given that the lake even had major bars like Carlos and Charlie's nearby, I thought that someone could easily turn their boat into a water taxi.
In comes the pontoon ferry boat, like the one you can build with this work boat kit from U-Fab. Whether you need to move equipment or people up and down or across the lake, this boat is a money maker - especially if you live on it.
#5. Build an All-purpose Pontoon Boat
Last but not least is the Jeep of boats—and as rumor has it, Jeep got its name from "GP," as in General Purpose.
If you just can't make up your mind and want a general purpose boat, then there's still a pontoon boat kit for you. How could you possibly be left out?
Think about a boat that's somewhere in the middle of all the other options we've discussed here. Something flexible and useful for all occasions. Make it absolutely anything you want.
Featured Boat Care Product
| | |
| --- | --- |
|      |  Metal Polish cleans, polishes and protects all the metal parts on your boat from the railings and cleats to hardware and pontoon tubes. |
 Check Price on Amazon - Better Boat metal polish keeps rails, ladders, cleats, pontoon tubes and more clean and shiny. Use on chrome, stainless steel and more to remove dirt, grime, salt, corrosion, tarnish and surface rust. Use a microfiber sponge set for great results.
Take a highlighted piece from every option discussed here and then some, and you're good to go. Start with the standard boat kit by U-Fab and give it your own flair.  
Hell, I'm ready for a new boat now. What tickles your fancy? If you get real good at it, maybe you'll even have a boat-building business and never run out of options.
Brand it, baby! Make it yours.