The Best Places to Live Aboard a Boat in the United States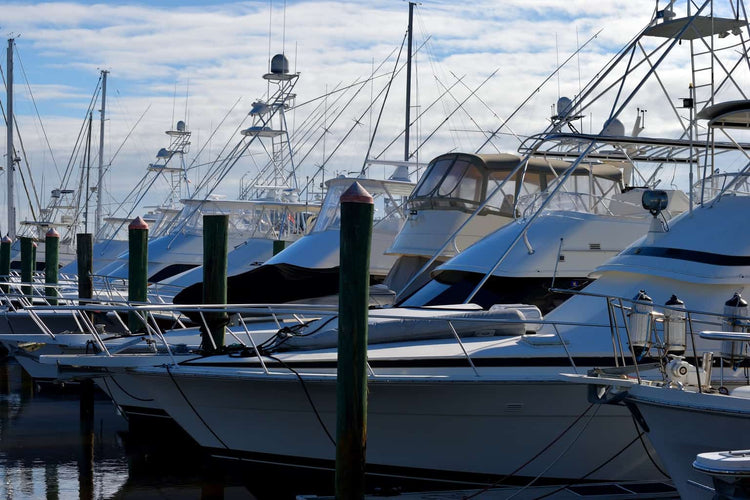 Living aboard a boat presents you with freedom and privacy. It means endless opportunities for recreation and adventure. It relieves you of many of the everyday stresses landlubbers must face (like maintaining a yard and property).
Even though you'll have boat maintenance and even marina maintenance, living aboard a boat would be a dream come true for many people. Whether you'd love to spend your retirement on the water or you want to start your liveaboard life much sooner, the fact is that is doesn't have to be a dream at all.
There are all sorts of great places to live aboard a boat in America. There are many good reasons why this lifestyle is a viable and attractive option to many boaters. 
How to Choose the Best Place to Live Aboard Your Boat
Boat living presents its share of logistical challenges that need to be addressed before you make the liveaboard commitment. Consider these liveaboard lifestyle questions before you decide where you'll best enjoy living on a liveaboard boat.
Climate and Weather
Living on a boat means the weather's going to play a more direct role in your life than if you lived on land. From high and low temperatures to storms that could cause dangerous surges, you and your boat are going to be directly impacted by the climate, seasonal changes and sudden weather events.
Many areas can experience extreme cold fronts or heat waves. Rivers and lakes are prone to flooding. Coastal areas can see hurricanes or nor'easter gales while many other weather patterns can cause major issues even when your boat is tied up at the dock.
Living aboard a boat in extremely humid areas can open up a whole new set of obstacles you've proabably never even considered. You'll most likely want to invest in a dehumidifier to prevent musty odors and keep those small spaces smelling fresh. A boat dehumidifier and the activated charcoal refill bags that go with it are not very expensive.
If you plan to live aboard a boat in an area that sees extreme weather, make sure you have a place on land to which you can retreat. This can be the home of a friend or relative or simply a property you can reliably rent for a short period of time (you'll want to make sure you can bring a few needed or prized possessions, as well as pets, along with you).
In many of the best places, you can safely live aboard a boat 365 days a year. For those rare days that you can't, have a plan in place.
Type of Water
If you love fishing in freshwater, then you'll probably want to be live on a lake or big river. If you're a deep sea angler and/or you love cruising through the open ocean, you belong along the saltwater shores.
Living aboard a boat in one type of water can be quite different than it would be in another. Think of it like this, a house is a house, but the lifestyle is different if the house is in the desert or the mountains, right?
There are thousands of miles of coastline, plenty of rivers and oh-so-many lakes in America that allow for liveaboard life. Choose the type of water you love, then look for places that offer it.
Cost
The cost of living on a boat is arguably the main reason most people choose to live aboard in the first place as it's usually cheaper than living on land (especially if you already own a boat you can live on).
Depending on where you choose to live aboard, though, costs vary greatly. The state of Florida has a fair amount of fees associated with liveaboard arrangements, while you might be able to skirt such fees in parts of the Pacific Northwest.
Type of Boats
Before you can live on a boat ... you're going to need a liveaboard-friendly boat. I figured you should know that right from the get-go, or you're just not going to have any fun with the whole liveaboard process.
If a Hatteras 100 Raised Pilothouse yacht is in your budget, then, by all means, live aboard a superlative luxury yacht. If you need a more affordable liveaboard boat in mind, like a liveaboard trawler, then go with that.
Most people seek smaller, more sensible vessels, but there's no right or wrong boat to live aboard as long as the boat makes you happy.
Make sure you consider how the weather and climate will affect your use of the vessel. A boat with lots of deck space and limited cabin space might be fine for sunny and mild Southern California or the Gulf of Mexico, but not so much for the Great Lakes or New England where it gets mighty cold for a good part of the year.
Keep in mind that even some of the best places to live on a boat have regulations about boat size and type for liveaboards. For example, your vessel must be 30 feet or longer in coastal Washington.
 Featured Boat Care Product
| | |
| --- | --- |
|     |  Boat Soap keeps your home on the water looking fresh and clean. You can even use it on pots and pans. How's that for multi-tasking? |
Check Price on Amazon - Better Boat's premium Boat Soap keeps your house .... errr... boat ... looking bright and shiny. This 100% biodegradeable soap removes dirt and grime from above and below the waterline. It rinses off residue-free so there's no slipping and sliding on deck. Use with deck brush heads and extension rods for quick and convenient clean-up. 
The Best Places to Live Aboard a Boat in the United States
Okay, so you've decided that yes, you want to live aboard a boat and yes, you know the right boat on which to live. Next, you'll need to decide and choose the best place to live on a liveaboard boat for you.
Now, given that America has a shoreline that, according to NOAA, measures 95,471 miles (this includes Hawaii and Alaska, of course), and given the countless interior rivers and lakes that offer viable liveaboard options, I'm not going to mention every single place. Or even 1% of a fraction thereof.
What I'm doing today is highlighting a few areas in a few major regions of the country to get you excited and thinking.
1. Live Aboard in San Diego, California
San Diego, California has a hard-to-beat climate. It's sunny and warm almost every day of the year, but the Pacific breezes and Mediterranean-like climate mean it's rarely unbearably hot and usually not too humid.
The city is prosperous and well-managed, and its marinas tend to be clean, orderly and safe. The laws and regulations of the city and state are generally favorable to boat living, but know you might be limited in where you can call your new maritime home.
There are few natural harbors in Southern California, so dropping anchor offshore is often illegal and you'll need a permanent spot at a marina. You'll pay a fair amount for a slip that can accommodate a boat that's sized properly for full-time living.
Expect to pay as much as $1,500 per month, which is a good deal more than the average rent or mortgage payment in many parts of the country. As with real estate on land, so too are liveaboard marinas: it's all about location, location, location.
2. Live Aboard in Corpus Christi, Texas
The local laws are very much in favor of the liveaboard boater on the Gulf Coast of Texas. Most marinas post their rates and regulations, making it easy for the boater to understand and anticipate costs and rules before making any commitment to slip or anchorage rental.
The waterfront areas in Corpus Christi were less developed than those of many cities until recent years. Today, more and more restaurants, shopping locations and nightlife opportunities are arising. The area is still affordable, but that might change soon.
Certain marinas in Texas also allow you to pay for your slip annually instead of monthly, which can result in major cost savings. You can often get a slip suitable for a boat as large as 60 feet for about $3,000 per year, which is just $250 a month. Just watch out for additional fees that most marinas charge on a monthly basis. (These are usually $100 or less. Not a big deal, but just FYI.)
3. Live Aboard in the Chesapeake Bay
The Chesapeake Bay is a jewel not just of the East Coast, but of the entire country. It's rich in biodiversity, a great place for fishing, a haven for birding and a perfect spot for boating in general.
You can live in multiple marinas around the Bay, enjoying its natural splendor at your leisure whether you anchor near Baltimore, Annapolis, Virginia Beach or the many other cities around Maryland and Virginia.
Due to the protection against harsh weather, many areas of the Chesapeake Bay naturally offer year-round living in harbors and marinas. It's very viable. In most larger metro areas around the Chesapeake Bay, expect to pay between $5,000 and $8,000 annually.
The laws in both Virginia and Maryland tend to be favorable to boat living.
4. Live Aboard in Tampa Bay, Florida
While Florida offers dozens and dozens of great places to live aboard a boat in terms of climate and conditions, know this going in: The cost of insurance and the many laws that govern onboard living in the state can be too onerous for some would-be liveaboard folks.
If you're willing to shell out for insurance and fees, then Tampa Bay is far and away one of this state's best places in this boater's haven for full-time liveaboard lifestyle.
Prices around Florida's bay vary greatly, and you'll pay for proximity to the larger cities. You might find a decent slip for a 40-footer for only $500 a month, but you could pay triple that as you move closer to developed waterfronts.
Affordable marinas are out there. If you need to live close to downtown areas for work, you'll pay more. It's just that simple. That's also true thanks to the wonderful waterfront in Tampa and nearby St. Petersburg.
You won't spend every waking moment on your boat and won't want to trek miles and miles overland once you disembark just for a bite to eat or shopping. The Tampa and St. Pete waterfronts have plentiful dining, shopping and recreational opportunities.  
Conclusion
These four destinations are my top picks for the best places to live on a liveaboard boat in the United States. There are plenty more destinations out there and even a good share of liveaboard-friendly marinas.
Carefully consider your needs and interests, and you'll be able to find the ideal place to live aboard. Luckily, this country is full of great options for boaters who never want to come ashore!