Get Pumped! How to Choose the Best Boat Bilge Pump, Plus 7 Tips for Preventative Maintenance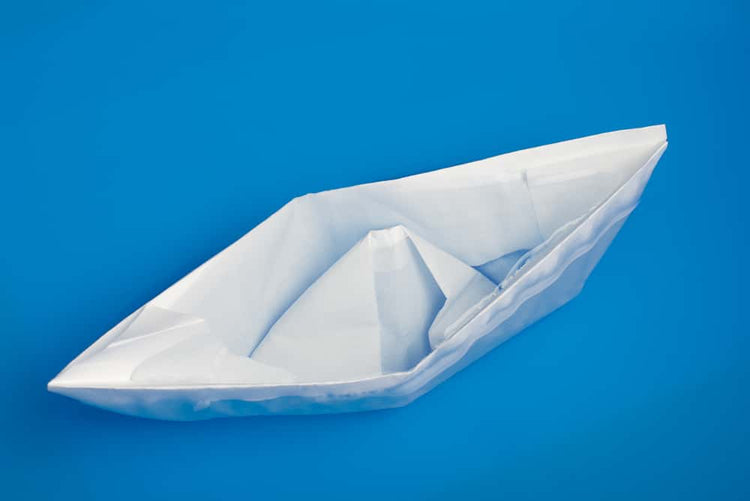 Several years ago, when my fishing buddy's bilge pump failed, we ended up swimming nearly a quarter mile to reach shore. While it's the least glamorous piece of equipment on your boat, it's ultimately responsible for keeping your craft afloat, which makes the bilge pump your best friend on the water.
It could even be considered a major piece of safety equipment. It keeps your deck dry, making sure all water remains outside of your boat and keeps passengers safely afloat.
If your bilge pump is maintained, this emergency need never occur. Unfortunately, bilge pumps rarely garner the same attention from boaters as electronic gadgets, luxury deck and cabin upgrades and recreational accessories. But they should!
The Importance of a Boat Bilge Pump
A bilge pump system is your primary insurance policy in avoiding unexpected sinking and losing your boat, all of its equipment and possibly the lives of everyone aboard.
One of the most prominent safety considerations is selecting a bilge system that's well matched to your boat's size and overall capacity. It's always better to have a bilge pump surpass your everyday needs, rather than save a few dollars and take the chance of being ill-prepared when the chips are down.
Standard bilge pumps are primarily designed for removing nuisance water from your boat that occurs incidentally after encountering waves, wakes and high winds.
Worst case scenarios: Your pump should provide sufficient time to find and plug the leak, or allow everyone onboard to put on personal flotation devices if abandoning the vessel becomes necessary.
However, if you regularly travel offshore or in deeper, remote waters, consider equipping your boat with a secondary emergency bilge pump. Adding a second bilge pump that's capable of moving several hundred gallons of water per minute could save your craft from sinking.
Needless to say, these types of pumps are considerably more expensive than basic bilge pumps, but can end up being well worth the initial investment.
The 2 Types of Boat Bilge Pumps
Most electric bilge pumps on the market fall into two categories: Diaphragm and centrifugal.
Diaphragm Pumps
These boat pumps pull water in through the intake valve just like a vacuum cleaner and then forcefully discharge it through the designated output facility.
These self-priming units do a much better job of forcing water upward against gravity, but they fall short of transporting the same volume of water as a centrifugal pump of the same size.
They are also more easily fouled by bits of debris, which, if left unattended, might cause blockage causing the pump to overheat and eventually fail.
This Jabsco's 36680-2000 Marine PAR Belt Drive Bilge Pump (Available on Amazon) is a good choice for this water pump type. It has an auto shut-off feature for when the pressure builds up and a manual on/off switch in back.
Centrifugal Pumps
These boat pumps are low maintenance, economical, highly reliable and can move a lot of water. They also have the advantage of being much less sensitive to random bits of flotsam and other incidental debris.
On the downside, this feature can also cause significant wear on the bearing, which could lead to pump failure. A centrifugal pump also lacks the same strength and ability to push water vertically at the same rate as a diaphragm pump.
This Rule 380 GPH Centrifugal Pump (Available on Amazon)is an excellent option for boaters and comes in both 12V and 24V. Mounted below the waterline, it's completely submersible (should your waters rise too high).
It pushes through lots of water (3,800 gallons-per-hour) but at a low pressure(7 - 10 psi).
7 Preventative Tips to Maintain Your Boat's Bilge Pump
The best ways to ensure you'll never have a problem with your bilge pump while afloat with a boat full of passengers is to regularly inspect your system. I recommend doing so at least once a month during the seasons you generally use your boat.
Make sure you actually activate the pump and allow it to discharge water, rather than just flipping the switch on and off and assuming everything is alright simply because you hear the electric motor engage.
Disassemble your pump occasionally to check valves and diaphragms for noticeable wear or damage to the pliable neoprene components, and replace them if necessary.
Most importantly, make up a maintenance list (including the pump's brand, model and the manufacturer's stock numbers for each separate part). This will allow you to quickly order and replace anything you may need, including a new bilge pump, without expending more time in the repair process than necessary.
1. Check Your Battery
If your pump fails to operate with the helm switch in either the automatic or manual mode, check to make sure your battery switch is in the "on" position.
Then try operating a few other pieces of your electronic hardware to see if they are functioning. If they don't respond, it's possible that your battery either needs to be recharged or possibly even replaced.
The Mighty Max ML50- SLA is a maintenance-free, spill-proof battery that resists shock and provides top performance in both high and low temperatures.
2. Inspect the Fuse Connections
If your bilge pump won't start, but the battery switch is in the "on" position, it's possible you may have blown a fuse. Before proceeding any further, check the battery connections to make sure they're well-secured and free of corrosion.
If they are, continue on to find the point of malfunction, and then replace the defective fuse.
Blue Sea Systems ST Blade ATO/ATC (Available on Amazon) fuse blocks eliminate the tangle of in-line fuses for electronics and other appliances and consolidate branch circuits.
3. Ensure Helm & Float Switches Work Properly
If the manual switch at the helm is on and the pump is also operational, but no water is being discharged for the output, there's a possibility that you may have a problem with your float switch.
Clear away any dirt or other obstructing materials present. Then, put the helm switch into automatic mode before checking the float switch to make sure it's working.
This Seaflo SFBS-30-01 Boat Bilge Pump Switch (Available on Amazon) is environmentally responsible and offers an updated design, which includes a removable base for easy cleaning and servicing as well as a heavy duty flow switch designed for the toughest of applications.
4. Double-Check Wiring
Regularly inspect your wiring to assure all cables, wires and other connecting points are clean, unbroken and well-secured. Use only crimped connections and spray or paste them with an anti-corrosion agent periodically.
Tip: Haphazard wiring is also a way to tell if your boat is a lemon.
This Choice Marine's 180-Piece Kit (Available on Amazon) offers premium adhesive-lined waterproof Marine Heat Shrink Butt Connectors for marine vessels. They provide thick insulation and lasting durability that protects all of your boat's wiring and are backed by a 100% customer satisfaction guarantee.
5. Examine Your Pump Impeller
Your impeller should be able to be freely rotated with your finger. With the power off, make sure that this is still the case and if you detect any noticeable resistance.
Check the impeller to see if there is any type of foreign object stuck in it that might be creating a jam. If nothing is visible, you may need to replace your bilge pump.
This Johnson Pump Impeller (Available on Amazon) meets or exceeds the quality standards of your boat's original equipment, and is interchangeable with the GLM 24970, Evinrude/Johnson 311684, 984491, Mallory 9-37822, OMC 311684, 984491, Rochester 17078904 and several other makes. 
6. Clean the Screen of Blockage
Always keep your screen clean and free of any blockage to assure that water can move through it freely. Since they are extremely economical, you can afford to replace it regularly.
Pactrade Marine's In-Line Mesh Filter (Available on Amazon) is a stainless steel strainer that collects incidental debris, rust and scale. It's easily cleaned within minutes and also helps in protecting your pump from valve damage.
7. Inspect the Outlet Hose for Damage
If everything else is functioning properly, but very little water is being pumped out of the exit port, the problem could be as simple as a crimped, ripped or blocked outlet hose. Be sure to keep several onboard so they can be replaced whenever necessary.
The TRAC Bilge Pump Plumbing Kit (Available on Amazon) offers a durable outlet hose replacement, as well as a variety of additional accessories for attachment and repair.
Check Price on Amazon  - Better Boat's bilge cleaner emulsifies fuel, oil and grease in the bilge to allow it to be pumped out with a bilge pump. Simply run the boat to get it all mixed in with the water already in the bilge. 
Summary
Your bilge pump is truly one of the most important pieces of equipment you have on your boat. No matter your boat 's size, whether a 40-foot yacht, a 28-foot deck boat or an 18-foot fishing skiff, regular routine maintenance and cleaning of your bilge pump should remain a top priority.
Not doing so could result in an untimely catastrophe, for which you could be held legally responsible. On the other hand, ensuring your system always performs at maximum capacity will allow a relaxing and comfortable voyage knowing the water is outside the boat.
To be safe, we always recommend having a manual pump on board.  You never know when you may need it.