Get in Gear: 18 Cool Boat Gadgets You Never Knew You Needed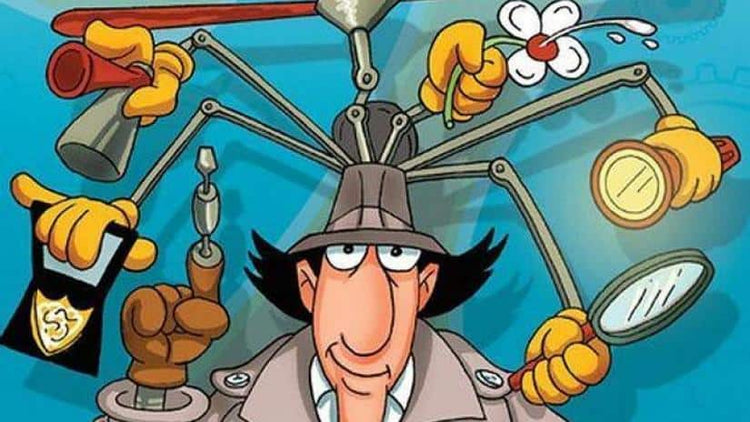 Every boat needs to be stocked with safety items like life jackets, fire extinguishers, flares, VHF radios, registration papers, anchors and what have you. The best part is digging into those cooler boat gadgets you never knew you needed (but are extremely happy to have aboard).
Now's the time to really personalize your boating experience and make it more fun and comfortable for everybody. Whether you're fishing, cruising or towing tubes, everybody can use a cool boat gadget or two... or ten. 
 Gadgets for Creature Comfort
A day on the water should be a time for relaxation. From hammocks and umbrellas to cushioned helm pads and pet products, here are some of my favorite cool boat gadgets to keep you comfortable on or off your feet (or paws) all day long. 
1. Boat Scuff Erasers
| | |
| --- | --- |
|     |  Boat Scuff Erasers make it easy to swipe away grease, grime, dirt and scuff marks (whether the creatures in your crew have two or four legs). |
Recommended: Better Boat's Boat Scuff Erasers
Remove grease, grime, dirt and shoe scuff marks from decks, upholstery, walls, consoles and more. This handy little rectangle has even been known to remove those sunscreen stains from those inevitable drops of white blobs all over the seats or deck (if you have kids, you know). Simply wet, squeeze and wipe.
Boat scuff erasers don't contain bleach or other harsh chemicals, which makes them safe for kitchens and bathrooms. They can be used on gelcoat, fiberglass, plastic, metal and aluminum. They have a textured surface to really get that grime. A reinforced core gives extra durability.  
You might find yourself swiping a few to take home after a day on the boat. We wouldn't blame you a bit.
2. Dog Boat Ladder
Recommended: Paws Aboard Ladder
Have you ever tried to lift a dripping wet, 60-lb dog into a boat? Why is it always the 60-lb ones that like to jump in the lake and splash around? It's never the easily-liftable 5-lb fluff balls.
Added to the weight and wiggling of said dog is the unstable rocking of waves or boat wakes, making this task all the trickier. If your dog is a regular companion on your boat, you might want to consider a handy pet ladder.
The Paws Aboard ladder is lightweight and portable enough to take on any water excursion whether fresh or salty. Simply attach it to the boat ladder and you're good to go. Your dog will thank you. So will your back.
3. Spill-proof Water Dish
Recommended: Buddy Bowl
Dogs need fresh water, especially out on a boat, to stay hydrated. Avoid letting them drink lake or sea water, which can be hazardous to their health (whether they believe it or not).
And when you're giving your dog some fresh water, bowls come into play. Yes, you're out on the water, but do you really want to step in slobbery puddles from spilled water dishes all over the deck? In addition to being a safety hazard, it's just plain annoying.
I really like the Buddy Bowl spill-proof water dish because it stays where it's supposed to. It comes in 32, 44 and 64-ounce sizes and is made of non-toxic polyethylene.
It has three durable pieces. The bottom bowl holds the water, and there's an insert that works as a funnel. The top keeps the water in the bowl.
4. Boat Seat Umbrella
Recommended: Magma Products Umbrella
As much as I like being out on the water, I really need some shade now and then. The Magma Products umbrella is made of fade-resistant acrylic nylon with a vented mesh windproof design and can attach nearly anywhere.
Mount on the rail for shade anywhere it's needed. Corner tie-down securing straps keep it from getting whisked away in the wind. It's also adjustable, so you can turn it to any position you want.
5. Portable Nylon Hammock
Recommended: Wise Owl Outfitters Hammock
What says relaxation better than a hammock? Okay, maybe frosty drinks with flirty little umbrellas, but I'll get to that later.
Wise Owl Outfitters makes a portable and lightweight hammock that can be attached to poles, masts or rails. It's made out of high-strength "parachute" fabric and includes galvanized stainless-steel carabiners, so it's super sturdy.
Just fold it up and stash in the bag when you're done. It's quick drying and mildew resistant, which is one of my number one requirements with any boat gadget.
6. Cushioned Helm Station Pad
Recommended: Castaway Customs SeaDeck
Standing at the helm of a boat all day can be tiring on the legs, feet and back. The SeaDek helm station pad gives a nice, cushiony feel to the feet.
It's made of thick EVA foam with an embossed non-skid pattern on the top. The peel-and-stick backing keeps it from sliding around. It's available in mocha/black and gray/black for the fashion-conscious boater.
7. Waterproof Dry Bags
Recommended: Montem dry bags
Dry bags rank right up there with necessities that need to be on every boat. Unfortunately, some of us don't realize that until it's too late. Don't ask me how I know that.
The name says it all. Dry bags can protect everything from extra clothing, camera equipment and towels to those much-needed phones and VHF radios. Montem dry bags are made out of a thick waterproof fabric.
To eliminate user error, be sure you've properly folded the top down and secured the buckles. It even has an adjustable shoulder strap, which I find to be a great feature for toting it on and off of the boat. 
Dry bags are a handy way to keep boat accessories and safety items in one location. Then, all you have to do is grab the bag and take it where needed. 
Insider tip: Choose a bright color so that it's easy to locate if it happens to take a dip overboard.
Cool Boat Gadgets to Entertain
Whether you're on an actual party barge or not, boats were made for entertaining. That's why they have all of those cool cup holders. Is your boat decked out with any of these festive extras?
8. Rod Holder Board
Recommended: Better Boat Rod Holder Cutting Board
Keep everything at your fingertips with the convenience of a rod holder-mounted cutting board. Made of marine-grade polyethylene, this cutting board is perfect for cutting, slicing and filleting the day's catch. It can also be used to serve food and drinks (but perhaps not all at the same time). 
There are knife slots and trays for hooks and lures so that everything stays organized and free from falling on the deck. A 40 cm. embedded ruler makes it easy to measure fish. 
The cutting board tray fits into your boat's rod holders and rotates 180 degrees for complete adjustability. Two separate joints allow it to pivot, which gives it a distinctive edge from other models. It's easily removable for storage and cleaning.
9. Wireless Bluetooth Speakers
Recommended: Cambridge SoundWorks OontzZ
Turn up the tunes and don't worry about the water. The SoundWorks OontZ speaker is lightweight and portable, and it connects to Smartphones, iPods or tablets for a full day of music.
While I don't recommend tossing it overboard, it's water resistant and completely capable of handling splashes of water or drops of rain. Now if I could just get the kids to listen to my music.  
10. LED Rope Lights
Recommended: LTROP Waterproof, Adhesive Light Strip
Nighttime boating just got a little bit brighter (a lot more fun). The option we've chosen is a super cool rope light set that comes with over 30 feet of waterproof rope lights, a built-in controller and a wireless remote.
String it around bow rails or hang from a Bimini top for a starlight effect. Try out multiple color combinations and lighting scenarios such as strobes, festive colors, red night-vision and several white light settings.
This would make a great idea for a special occasion or birthday party.
11. Tailgater Blender
Recommended: Waring TG15 Tailgater Blender
Now, let's get to those frosty drinks. Along with the margaritas and daiquiris, you can whip up dips, sauces and smoothies in the six-cup plastic pitcher.  
The Waring TG15 Tailgater Blender has a 14-foot cord that plugs into a cigarette lighter. At 14.5 inches tall, it can easily sit on the center console when you're ready for a boat drink.
12. Shatterproof Drinkware
Recommended: Anything by Tervis
What's a cool boat blender without some cool boat drinkware? Of course, glass is off limits, but the popular Tervis brand is perfect for the boating life.
Ice buckets, stemware, cups and water bottles are made of non-BPA acrylic and can take a tumble. Nautical designs include anchors, fish, yachts, pirate ships, flags and even tumblers emblazoned with Captain,Crew and First Mate. I especially like the Guy Harvey ocean art and Margaritaville-branded designs.
13. Bar Caddy
Recommended: Docktail Boat Bar Caddy
Keep all of those mixers, drinkware and bar supplies close at hand and clamped down. The Docktail Boat Bar Caddy mounts to most standard-sized rod holders and can be leveled flat for stability.
It has stainless steel hardware, a cutting board, three accessory slots and six bottle holders that hold l-liter, 2-liter and 1.75-liter bottles. You can use the accessory slots for soda cans, cups, napkins and what-not.
Sturdy and lightweight, this cool boat gadget folds flat for easy storage when you're not entertaining.
Cool Boat Gadgets for Fun in the Sun
Who says you have to just sit back and soak in the sun on a boat? Get up and get in gear with fun products designed to make and capture memories (or post them on Facebook at the very least).
14. Floating Hats
Recommended: Orvis Wide-Brimmed Sun Hat
Can you count how many hats you've lost to the waterways? I sure can't 
This Orvis hat has a floatable brim to reduce the chance of losing it when that inevitable wind takes over.
It's designed for the sun with air vents, perforated side panels, a Coolmax sweat band and UPF 40+ rating. It may not be the most fashion-forward in looks, but it'll keep you cool.
15. Bodyboard
Recommended: Zayak Sea Sled Bodyboard
Some of us love snorkeling. And some of us want to love snorkeling but just can't get over that claustrophobic feeling of being underwater and breathing through a tube. Can you guess which category I'm in?
Whichever category you happen to fall into, the Zayak Sea Sled Bodyboard is a fun and unique alternative to traditional snorkeling.
Designed like a bodyboard, the Sea Sled allows you to lie down and put your face next to a wide-angle acrylic window (kind of like your very own glass-bottom boat).
The neoprene mask blocks out light from above and keeps water from getting between your face and the window. By using the handles at the front, you can navigate through the water while the platform keeps you high and dry.
You might not even get your hair wet.
16. Waterproof Camera
Recommended: Nikon Coolpix AW130
I'm never without a camera, but I do worry and stress about it while on the boat. Even if you're not into underwater photography, a waterproof camera is a great investment for a boater (for both the novelty and the peace-of-mind factors).
The Nikon Coolpix AW130 is waterproof up to 100 feet, and it has built-in Wi-Fi, GPS, mapping and a compass. With five shots per second, snorkelers can catch every colorful fish they find.
While you're at it, pick up a waterproof camera float in a bright color. These foam-filled neoprene straps are lifesavers when it comes to valuable camera equipment. If your camera does happen to go in the drink, this strap will keep it afloat.
It attaches to the strap clip on the side of the camera and will float items up to about seven ounces. Buy a bunch and hook 'em on to everything. I like to use the wrist strap while overboard for hands-free snorkeling or swimming.
17. Camera Tripod
Recommended: Joby GorillaPod Tripod for Cameras
Selfie sensation aside, sometimes I want the whole group in the picture past arm's length. Or, I might need a super steady surface for long exposures and nature photography.
The deck of a boat isn't the most camera-friendly spot to trust a traditional tripod. The octopus-like legs of the Joby GorillaPod Tripod can be wrapped around deck rails, masts or flag poles.
Then, all you have to do is bend it into the perfect position for safe, convenient and blur-free photos. The rubberized foot grips help keep it steady on deck.
18. Tow Rope with Buoy Booster Ball
Recommended: AIRHEAD Bob Tow Rope
A big inflatable ball bopping around behind the boat may look a little strange while towing water-skiers, wakeboarders and tubes. It definitely gets inquisitive stares and questions. It will also save your tow rope from dragging in the water and possibly getting tangled up in the prop.
Simply inflate the Buoy Booster Ball and attach it midway down the tow rope. Unless you have lots of hot air to spare, I recommend a foot pump for the inflation process.
The ball is designed to hold the rope out of the water, which creates less drag and rope spray for skiers and tubers. Plus, it's fun to watch.   
Hopefully this list has given you some ideas for your own boating adventures. Once you're fully equipped with all the most useful boat gadgets, you'll feel more prepared than ever next time you kick off from the dock.
It's time to say "go go, gadget boat!" and unleash the full potential of your boat.