How to Choose the Right GPS for Your Boat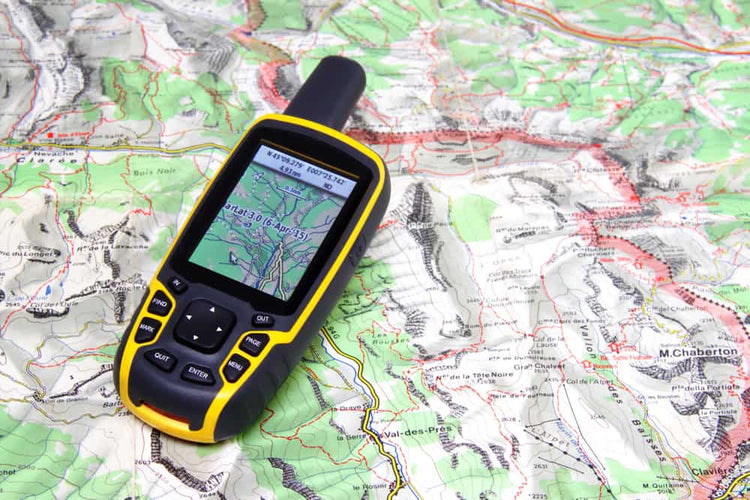 We all lose our way from time to time. A GPS can be the solution for boaters, but many of us even lose our way while trying to pick the right gadget.
Choosing a marine GPS for your boat is a daunting technical task that involves sorting through reviews, watching videos and making multiple runs to your nearest boat shop or outdoor recreation store. 
Before getting overwhelmed, you should take a few moments to decide how you plan to use your GPS. This information can point you directly to the right GPS.
Why You Need a GPS on Your Boat
As an essential tool for navigation safety, whether you're using it in rough seas or during nighttime navigation, a GPS is an important part of your boat's emergency equipment and can save lives.
It can save you from disasters and keep you out of the way of storms. Even if you're not in harm's way, it can help guide you through harbors when returning to the marinas.
The Right GPS for Your Boat
What do you want?
The bells and whistles: Do you really need them all?
When you visit boat shows, manufacturers demonstrate the newest and most technologically advanced models. They'll offer enough features to make your head spin, and somehow, all of these features sound necessary for your boating excursions.
Beyond that, each manufacturer has previous years' models to choose from, each with different assortments of features so how the heck do you decide?
Instead of giving you a review, I want to break down the specifications you need to pay attention to based on your personal needs.
How many satellites
Typically, GPS specs will tell you that they pull data from 12 to 24 satellites.
The more satellites it pulls from, the stronger the accuracy. Most GPS systems only need three satellites to pull from to determine your location anyways.
Sizes and styles of GPS
Handheld GPS are able to run on 12-volt power, should you need to plug in. For handhelds, you'll need to pay attention to battery life. Can it last a full day's excursion or do you need it to last longer?
If you need longer battery life, most handheld units are accompanied by a 12-volt cigarette lighter cable. If you have vision troubles or are far-sighted, a smaller handheld GPS device might not be large enough to tell you what's going on around you.
Portable GPS often have a larger six-inch screen, which enables touchscreen operations. Portables can also be used in both your car and boat.
If you require a larger screen, invest in a dash-mounted GPS instead. You can place the dash-mounted GPS near the helm for easy access and coverage from your bimini top. Although, on the flip side, if you have a pontoon with a bimini top, you may need to install an external antenna for extra reception strength.
Built-in antennas are compact but won't give you the reception that you need to see weather forecasts and stronger mapping accuracy. Find a GPS with an external antenna (or at least an antenna port).
Screen readability
Resolution: No mater what size GPS screen you get, be sure it has a decent resolution. In my book, it's more about resolution than size. Sometimes I find that even smaller screens with higher resolution are easier to read than big screens with poor resolution. You'll still find yourself squinting if you've got a large screen with low resolution. On those smaller screens, you can always adjust screen brightness to make chart symbols contrasted enough to see.
Monochrome vs color: Good old-fashioned black-and-white screens are cheaper, of course. And you may think this isn't a big deal, but for me, I have a hard time reading them. Not mention, these don't indicate red and green buoys and other important navigation colors.
Sunlight readability: During daylight and under bright sun, sunlight readability mode comes in handy and makes the screen much easier to read. The same goes with night watch mode. See if the GPS specs mention these features.
Let me just say that, while it's very common for boaters to install GPS apps on their smartphones and portable pads, I've found that these apps certainly have disadvantages, especially on long trips. Just for starters, they're harder to read, less reliable and kill your battery life.
Fishfinder or depth sounder compatibility
If you're an angler or sport fisherman, you need this feature. Chances are, you already own a fishfinder or depth sounder, so don't order and invest in a GPS that's incompatible. You'll be very disappointed. 
If you already own a fishfinder, know that marine GPS units often come equipped already. You may well improve the whole experience with one of these devices. GPS units have the ability to zoom in and inspect deeper waters to explore marine life along the floor.
Some GPS also have omnidirectional antenna and sonar, making it easier to find fish through weeds and underwater habitats.
Internal memory updates
Chart cartridges mean you won't necessarily have extensive charts of entire coastal areas. This might be okay for you if you never plan to take your boat elsewhere, or if you know your local lake like the back of your hand.
Do you enjoy taking your vessel to unknown territory? Then it's wise to have a GPS that can project the area where you plan to go cruising. For this, you'll need a device that can download updated charts straight off your home computer or simply have Wi-Fi access within itself. So, look for computer connection or Wi-Fi capability.
Mapping systems
Do you take your boat on the open seas or just a local lake? Non-mapping can be suitable for smaller lakes where you know your surroundings extremely well. In larger lakes and oceans, you'll need a more advanced GPS mapping system.
Non-mapping: This is as basic as it comes. It may only show latitude and longitude, a compass and your travel distance.
Standard basemap: For lakes, rivers, shorelines, and even cities with larger ports and marinas, base mapping systems are what you're familiar with using in cars. You'll have more features for these terrains.
Detailed mapping: As advanced as they come, these give you weather forecast patterns, have 3D viewing capabilities and show underwater terrains.
Top-notch Boat GPS Manufacturers to Consider
Keeping in mind that your boating style may vary and you may require different features, I still want to provide a few models of major GPS manufacturers for you to look out for.
This should provide you with a good launching point to explore for yourself.
Garmin
Garmin GPSMAP 547 is a great option for freshwater boaters, is a relatively affordable GPS model and integrates with smartphones and tablet devices.
Garmin even carries their own integrating GPS marine smartwatch, the Garmin Quatix 5 Sapphire, which is pretty cool and compact gadget.
Raymarine
The Raymarine Dragonfly 7 Pro is an awesome GPS/Fishfinder combo unit for the avid angler and saltwater fisherman. With Spectrum CHIRP technology, you can see amazing underwater details.
Plus, it has built-in WiFi that sends sonar data to your phone or tablet (using the Raymarine Wi-Fish app).
But if you aren't just an angler and need a more complex chartplotter system, you'll need to look at a more advanced model. Check out the Raymarine c95 instead.
Although not as affordable as most, this GPS does provide charts, sonar and even night vision all on a larger nine-inch screen.
Lowrance
If you're tempted by the Raymarine c95, also take into consideration the Lowrance HDS-7 Gen2. It has just about every feature you could wish for in a GPS chartplotter and has excellent fishfinding capabilities such as side scan and down scan technology, which captures pockets of cooler waters where the fish can be found hiding.
Simrad
Simrad Go 7 Xse is a nice touchscreen with a large collection of base map charts. I find the interface very user-friendly, even capable of saving fishing hotspot positions you want to come back to another day.
Featured Boat Care Product
| | |
| --- | --- |
|     |  Boat Hull Cleaner "works like magic" to remove stains and keep your boat sparkling clean. It removes rust, exhaust, algae and waterline stains from fiberglass and painted hulls. And who doesn't like a little bit of magic? |
Find Price on Amazon - Better Boat's hull cleaner is made with a powerful formula that breaks down new and old stains. Apply solution, allow to sit and then rinse clean with a hose and nozzle. Use a stiff scrub brush for caked-on dirt and grime. 
Choosing the Right GPS for Your Boat
Just like you should test drive a boat before buying, you should also demo a GPS on a boat (and preferably your own). If you can, get your hands on a buddy's GPS and give it a whirl to see what you like and dislike.
Be sure that when you test out GPS systems, it's intuitive to you and that buttons and menus are user-friendly.
Lastly, you would think this is inherent in anything labeled as "marine," but pay close attention to specs regarding water resistance. Almost all GPS units are waterproof, but you should know there's a difference between being waterproof and water resistant. Find a GPS that says it's fully water-resistant.  
Purchasing a GPS system can leave you with a bit of sticker shock. Just know that since the invention of the global positioning systems, it's saved many lives and prevented countless boating accidents.
I hope you find this breakdown informative and that it gets you started on the right foot to find the best GPS for boating.
---