What to Expect from Average Boat Insurance Prices (with Examples)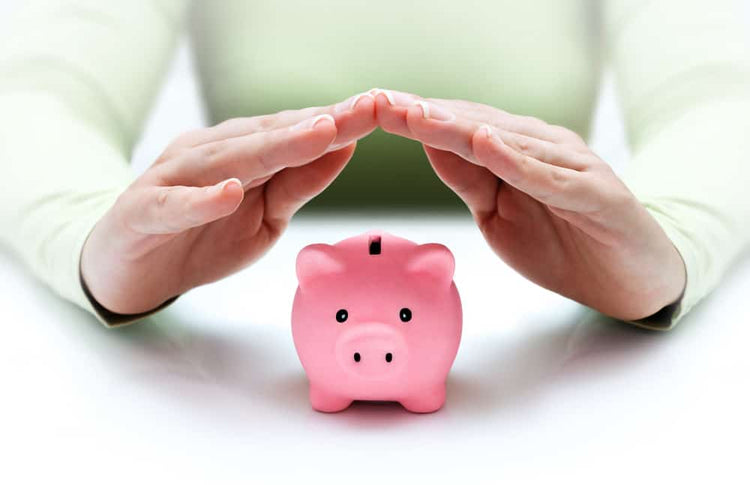 If there's one topic that always excites people when I bring it up at cookouts, dinner parties or pontoon parties, it's boat insurance.  
What could be more exciting than chatting about average boat insurance costs broken down by annual rates or monthly payments?
And how much fun is it when you and your friends break out the pen and paper and start calculating the cost of the boat insurance you need to keep your family reliably covered. Fun stuff, right? 
Okay, so maybe talking about how much boat insurance costs isn't all that exciting, but it is important. Seriously, it is.
It's important from a simple legal standpoint (as in you're legally required to have boat insurance in many parts of the United States) and to protect your family's financial future.
As a boat owner, boat insurance is an investment you really shouldn't skip. That's my answer to one of the most common questions people ask. That question is:
Do You Really Need Boat Insurance?
Well, if the "boat" in question is a kayak, canoe or raft built out of pallets and twine, then no, you don't.
But if you have a Bennington S16 Narrow Beam pontoon boat, a Hatteras 100 Raised Pilot yacht or almost any boat in between, then yes, you need boat insurance. At least if you want to be a responsible boat owner and operator, that is.
Now, if the question is "Do I need boat insurance from a legal standpoint?" Then, not necessarily.
In most states, you don't legally need to have any form of boat insurance unless your boat is considered an asset involved in a loan or a lease agreement. Heck, in some states you don't even need a license or training to operate a boat.
Having a boat insurance policy could well mean the difference between lifelong peace of mind or an accident causing financial ruin. Imagine the theft or sinking of your boat leaving you without your prized vessel and with absolutely no recourse.
Think of it like this: No one legally forces you to put the bar down on the ski lift or to tie your shoes before you go for a run, but it's still a good idea to do those things, right?
Same story for boat insurance. You hope you never fall out of the chairlift or trip while running, but using the bar and tying your laces are both good ways to help ensure (so to speak) that doesn't happen.
The general rule of thumb when it comes to calculating average boat insurance cost is that you'll pay about 1.5% of the value of your boat in annual rates.
To insure a boat worth around $20,000, it would cost you only about $300 per year to have it fully insured.
If you own a motorboat worth $100,000, you can expect to pay about $1,500 to insure it.
For the $2 million yacht, you're looking at around $30,000 a year. (Sorry, but multi-million dollar yachts are expensive to insure, that's just the way it is).
These numbers are just to give you a frame of reference because there are many factors that can impact how much your boat insurance is going to cost. Don't worry, many of these factors actually lower the price you'll pay for marine insurance.
Shop Around for the Best Boat Insurance
Most leading providers of home and auto insurance also provide boat insurance (including Geico, Progressive and Allstate). 
Check in with any insurance company you already use and ask if they can provide you with another type of insurance coverage. They'll often want to keep your business in-house if they can and may offer incentives.
Apart from your usual insurer, make sure to look at USAA, Progressive, State Farm and other major providers.
What Factors Affect Average Boat Insurance Pricing?
There are a lot of things that can make the cost of your boat insurance go up, but there are also plenty of ways you can get lower boat insurance prices.
Let's look at a few of the most common factors that affect average boat insurance cost and rates.
Safety Record
The more years you spend without having a boating accident or citation, the less you'll pay for boat insurance. It's also a good idea to be a safe boater just for the merits of avoiding bodily injury and property damage, of course.
Homeowner's Discount
If you own a home, chances are good that your boat insurance rates can be lowered based on that asset. This may come as part of a "bundle" your insurer will offer.
Even if you get homeowners insurance from one company and boat insurance from another, the latter may still consider your home ownership as a valid reason to lower how much your boat insurance costs.
Payments
If you pay your boat insurance by the month or a few times a year, that's fine - it's standard, in fact. However, if you can pay for the entire year's boat insurance in one lump sum, you'll likely get a better rate.
Boat Age
As with cars, newer boats are usually more expensive to insure. There's just one caveat.
Contrary to popular misconception, buying a used boat may not be a savings in terms of insurance costs. Many insurance companies will offer a better rate to insure a boat that has only been owned by one person. So, it often pays to keep an older boat and make repairs and updates as needed (as opposed to replacing it).
What Does Average Boat Insurance Cover?
Now we get to perhaps the most important question here: What does boat insurance actually cover, anyway? A lot of things, which vary from policy to policy.
Take the time to customize your boat insurance plan to suit your needs. Carefully select what you and your family need depending on your specific circumstances.
To get you started, here are a few of the things covered by the average boat insurance policy that most boaters consider very important:
Medical Costs
If someone is injured in a boating accident that's found to be your fault (or the fault of someone in control of your boat), then your boat insurance plan will likely cover a good chunk of the medical expenses associated with the boating injuries.
This is also true if you or someone on your boat is hurt in an accident that's someone else's fault. This is important, especially if the other parties involved made the poor choice to skip getting boat insurance.
Liability Expenses
After a boating accident, regardless of whether there were medical bills, there are often legal costs. These could be potentially ruinous if you don't have good boat insurance coverage in place. 
Property Damage
If your boat is involved in an incident that causes property damage to another vessel, a dock or part of a marina - or even simply to the boat itself - you'll be glad when the repairs or replacements are covered by your insurer and not your personal bank account.
Even something as simple as forgetting to put out boat fenders could cause your boat to end up with a gigantic scratch down the hull. It's nice when you have insurance that can cover accidents like this. 
Personal Effects
A good boat insurance policy covers more than just repairs or replacements of parts of a boat or dock. It'll also help you replace or repair items lost or damaged while you're boating, such as fishing gear, upholstery, navigation hardware, galvanized steel anchors and propellers or potentially even personal items like jewelry or a phone.
Look for Great Boat Insurance Rates Each Year
Once you have a boat insurance policy, don't just sit back and consider yourself done with the process beyond making payments.
There's a reason why insurance companies run commercials and web ads all the time. They want you to switch plans and join them.
Many insurance companies will offer enticing rates and incentives for you to switch to their brand, so shop around from time to time. You could save thousands of dollars over the years by always opting for the best available boat insurance plan.
Featured Boat Care Product
| | |
| --- | --- |
| |  Boat Fenders have a reinforced ribbed design that allows for minimal contact while providing superior protection.  |
Check Price on Amazon - Better Boat Boat Fenders help protect your boat's hull from scratches, dings and dents from docks or other boats. Made of premium marine-grade material, they're durable and UV resistant. An inflation pump is included. Use these boat fenders with fender lines for a safe and sturdy tie-up.