The Lowdown on Bayliner Deck Boats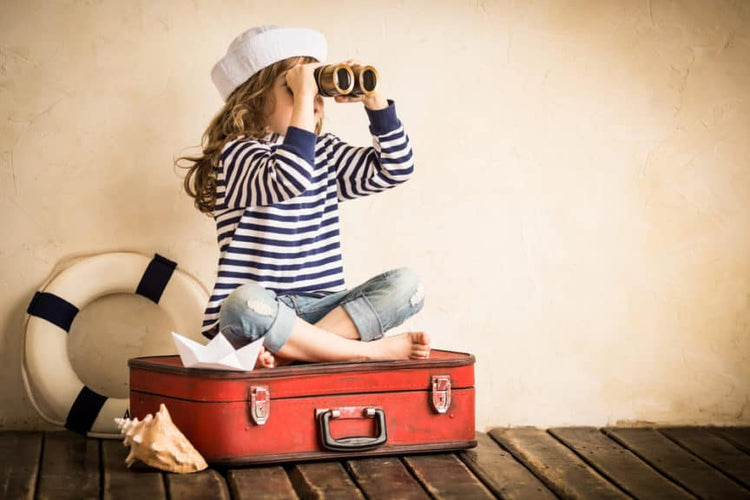 If you've been searching for the perfect deck boat model, I'm sure you've spotted the name Bayliner quite a few times.
Bayliner is clearly one of the leading deck boat manufacturers in the world, but how do their boats stack up to the competition?
Of course, company name and reputation means quite a lot. If you're looking to buy a deck boat, you'll want to go with a company that knows what it's doing, has a variety of models, is well-rated by customers and can suit a whole host of needs.
That said, you'll want to choose a boat that meets all of your unique needs. If the boat's not a good fit, the company name means squat. So, let's dive into the facts about Bayliner boats ... their deck boats in particular.
With any Bayliner deck boat, you'll find ample room for socializing, stability for stationary activities like fishing and plenty of storage space for gear, anchor lines, fenders and cleaning/maintenance products. That's why they make great pleasure or activity water crafts.
Bayliner makes a whole range of deck boats, so you need to make sure you're looking at the right one. First, let's run through what makes Bayliners unique to the competition. From there, we can get right down to the nitty-gritty of choosing the specific Bayliner model for you. 
Featured Boat Care Product
| | |
| --- | --- |
|     |  Deck Cleaner |
Check Price on Amazon - Better Boat's deck cleaner removes dirt, grime and stubborn stains to leave your boat clean and shiny. It's safe for use on painted and fiberglass decks.  
The Lowdown on Bayliner Deck Boats
5 Areas Where Bayliner Deck Boats Excel
1. Spacious layouts
Deck boats are generally made to be spacious, but their passenger capacity and layout can vary. You might end up with a deck boat that holds less people than you had hoped or has a cramped layout that doesn't allow for as much free movement.
This is the kind of thing that's going to separate the folks who want to keep their boat "all in the family" from those who want to host a party for the whole neighborhood every weekend.
Thankfully, the different models of Bayliner boats can satisfy either need.
There's the small affordable Bayliner Element E16 that can host six people.
Then there's the party-perfect Bayliner Element XR7 that can host 16.
Do you need something minimal or substantial? Regardless of your choice, I'd say that either option can be covered by a Bayliner model.
Verdict: Bayliner offers a variety of deck boat sizes, which is more than some competing boat manufacturers can say. Some are entirely focused on large luxury boats while others are dedicated to small economical options.
When looking at Bayliner options, just make sure that the size you want at first is the size you'll want years down the road. You may want to consider future-proofing your investment by going with a mid-sized model even if you don't plan on inviting the whole family out on the water this weekend.
2. Speed
Bayliner deck boats have a uniquely smooth hull design that allows you to get some extra zip with less resistance. Less sway, less chop, less bow rise.
In the Bayliner "Hit the Decks" challenge, everyday boaters gave the Bayliner a big thumbs up in terms of both speed and handling.
Because of the fact that they can host so many people, deck boats are typically outfitted with tougher engines that can approach faster speeds (which is the long way of saying that you can get more horsepower from them).
While it might be true that a deck boat is no speed boat when it comes to slicing through the water, they can still pack quite the punch. How else would we be able to lug 16 people around?
A Bayliner 215 deck boat, for example, is equipped with a 200 horsepower engine but is rated to handle up to 250 horsepower, which will always achieve a nice cruising speed.
A bonus for this model is the wind protection in the cockpit, which maintains the number one rule of boating: The captain should always be comfortable.
Verdict: Strong motors are required for just about any solid deck boat, so there isn't a lot of differentiation when it comes to Bayliner deck boats. You can get more powerful motors, but they'll obviously add to your bottom line. Speed is important, but it's easily found with other boat manufacturers.
3. Luxury
This is one of the key aspects of a Bayliner deck boat: The luxurious design. I think these are probably the nicest looking deck boats on the market right now.
These are boats that are made for comfort and to be enjoyed all day long. They radiate excellence, so it feels good for us and our friends to ride in them.
Part of this definitely has to do with the amount of storage space available to passengers. When you're looking to buy a deck boat, don't just think of the people you bring along, but also think about the things they'll bring, as well as gear like life jackets, dock lines, anchors and boat fenders that you'll need on any boat.
Take the Bayliner 195 deck boat, which is probably the most family-friendly ride offered by Bayliner.
There's rarely any clutter on a Bayliner deck boat. When you have lots of places to put all of those bring-alongs like picnic baskets, sunscreen and towable tubes, it creates a more open environment that isn't bogged down by mess, which can keep your gear better protected.
Verdict: Bayliner deck boats are made with space in mind, and it's noticeable. This manufacturer prides itself on neat, clean and stylish storage space that can be customized by boaters.
While the more luxurious models might cost more, they do make for increased storage space and a pleasant worry-free time out on the water.
4. Water Activities
Water activities are typically at the top of the priorities list when buying a new boat. Bayliner deck boats are made for a variety of activities and uses.
The 210 Deck Boat has a sportier design that I think feels really sleek. It does trade lounge space for streamlined design, which you'll need for higher-speed activities like water skiing. There are still plenty of places to stash your water skis and other bulky activity equipment.
Most Bayliner deck boats, although not all, are already equipped to handle accessories like wakeboard towers, racks and more. Smaller models are better for more chilled-out activities, like fishing, so you'd need to shell out some more cash if you want to have a whole lot of onboard and in-water activity. 
Verdict: If you can afford it, larger models of Bayliner deck boats are great for having some adrenaline-fueled fun out on the water. While the sportier Bayliner deck boats aren't much different from typical deck boats on the market, the priority they put on space for accessories is a nice addition, especially when you love activities that require gear.
5. Peace and Quiet
Do you want to be able to enjoy a quiet moment in your deck boat? Do you want to feel more connected to nature? Bayliners also have something for those who are a bit more reserved.
A boat like the Bayliner Element E21 is elegant yet simple, and it's easy to take along for a fishing trip. You'll also have plenty of space to move around, get your gear ready and find a comfortable place to sit.
Yes, it's a big, bad boat, but you can opt for the significantly smaller Bayliner deck boat models for lower prices and less seating. All have the same stability and high-quality craftsmanship. Peaceful, wholesome activities can always be on the docket, but you'll always have the option to take along the whole family or host a party. If you're looking for versatility, Bayliner makes a good model.
Verdict: Bayliner deck boats are known for being luxurious, so if you want something simple, clean and very minimalist, you might need to look elsewhere. Ditto if you want a boat you don't mind getting messed up and smelly with bait and fish guts. 
A simple fishing boat might better suit your needs at a significantly lower cost. But if you want to fish in style and keep your activity options open - and I can't say that I'd blame you - Bayliner makes some cool, versatile options.
Which Bayliner Is Right for You?
After everything we've covered, it's safe to say that you're now an expert on Bayliner deck boats. What if you're still not sure, though? Let's make it even simpler, and break the boats down into easy-to-understand categories that can work for just about any prospective captain.
Bayliner: Better Deck Boats, Better Boating
Is a Bayliner deck boat on the horizon for you, or do you have your eyes set elsewhere? Whether you're just starting to think about the decision or ready to buy, I'd consider doing more research into the different kinds of deck boats offered by Bayliner and competitors.
Hit a few boat dealers and boat shows before you make a final decision. With this information in mind, you'll be able to enjoy better boating all summer long.