Buyer's Guide to Fish Finders for Pontoon Boats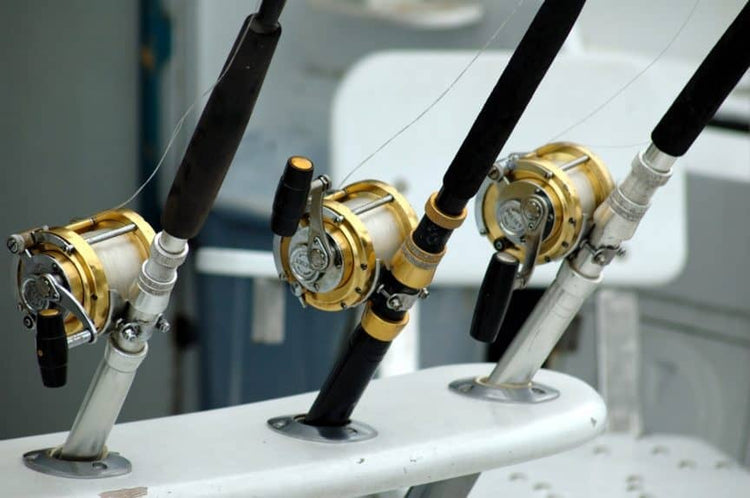 There's nothing inherently different in a fish finder for a pontoon boat than a fish finder for any other type of boat, but that doesn't mean that there aren't any special considerations in choosing a fish finder if you're going to use it on a  pontoon boat.
The size, shape and varied uses of pontoon boats make them unique for fishing. I spent days researching fish finders online and not finding nearly as much helpful information as I wanted before finally purchasing my fish finder.
Hopefully this post will provide some unique and helpful information. Here's the process I'd go through to decide which fish finder to purchase.
Just in case you're wondering, the fish finder that I ended up with is the Humminbird 899.
Selecting a Brand: Lowrance vs. Humminbird
The best comparison I've seen yet between Lowrance and Humminbird is to that of Android and the iPhone.
Like an Android phone, Lowrance fish finders are tweakable, customizable and a great platform for networking. They're also far more susceptible to bugginess and are often underpowered in the processor.
Humminbird fish finders are like the iPhone. You can't customize it very much and it isn't great for networking, but they work very reliably and do the job.
I have personally owned both Lowrance and Humminbird fish finders in the past, and my preference is for Humminbird. I like my fish finder to just work!
I read countless reviews online from Lowrance owners who spent $800 or $1,000 and went through multiple units because of bugginess in the devices. Having said that, there are some great reasons to choose Lowrance.
Lowrance units are the industry standard for networking. If you want to set up multiple screens on your pontoon boat, there are good reasons to select Lowrance. This is significant because the large size of pontoon boats often means multiple screens are necessary to have a good view of the electronics while fishing in different areas of the boat.
Another consideration is price. While the two brands are quite competitive, I found the Humminbird fish finders to be slightly more cost-effective than comparable Lowrance units - especially when comparing screen sizes.
Last, you have to think about how the fish finder will interface with other electronics on board. The most important interface is between your fish finder and the trolling motor if you plan on purchasing a fancy wireless trolling motor at some point.
If you want a Motor Guide trolling motor like the Xi5, then you'll want to choose a Lowrance Fish Finder.
If you want to use a Minn Kota trolling motor, then choose a Humminbird fish finder.
Personally, I chose Humminbird and plan to purchase a Minn Kota Terrova wireless trolling motor in the Spring.
What about Garmin and all the others? I don't know much about Garmin fish finders. They actually get some nice reviews, but I prefer to stick with the tried-and-true names in the industry for better compatibility with devices and long track record.
Unique Considerations for Pontoon Boat Owners
Size of the Boat: Because pontoon boats are so large, you'll want to make sure the fish finder will be easily visible from your primary fishing locations on the deck.
Most of the fishing that I do is trolling for trout and salmon, so I really only need to worry about making the fish finder visible on the rear end of the boat. I simply purchased a fish finder with a larger screen, 7" (18cm) instead of the traditional 5", so that the display would be large enough to see from the rear-facing fishing seats up to the console where the fish finder is mounted.
Other pontoon boat owners who fish for bass, walleye, and panfish will spend less time trolling and more time anchored with line and chain or moving to specific areas of the structure.
In this case, you may spend time on all different sides of the boat, which means you may want to purchase multiple screens for your fish finder so that you can see the electronics no matter where you are in the boat.
Also, pontoon boats larger than 22' will almost always require an extension cable from the transducer to the fish finder because the large size of the boat is usually too much for the size of cord the companies include in the package.
Screen Size: Pontoon boats often have busy consoles and less area to mount a fish finder. When choosing a screen size for the fish finder, be sure to go out and check your boat. 
You may want a large screen, but only be able to fit a small screen on your console. If that's an issue, check out my fish finder install guide for pontoon boats for some handy tips.
Transducer Location: Pontoon boat owners generally place the transducer on the metal bracket on the aft side of one of the pontoons. This puts the transducer a long distance from the front of the boat, where many bass fishermen prefer to stand when fishing.
Having your transducer about 22' (depending on your pontoon boat size) away from you can cause problems when trying to spot specific fish. If this is the case for you, you may find that you need two fish finders to get accurate locations of fish on different areas of the boat. You may also choose a side imaging fish finder to get this type of information.
Featured Boat Care Product
| | |
| --- | --- |
|      |  Marine Metal Polish - keeps pontoon tubes and other marine metals clean, bright and shiny.  |
Check price on Amazon - Better Boat's Marine Metal Polish removes tarnish, oxidation, corrosion and surface rust. It revives chrome and stainless steel and is perfect for rails, ladders, cleats, metal hardware, pontoon tubes and more. You can even use it on refrigerators and appliances. Use a microfiber cloth to buff to a sparkling shine.