Pontoon or Deck Boat? How They Compare in 4 Key Areas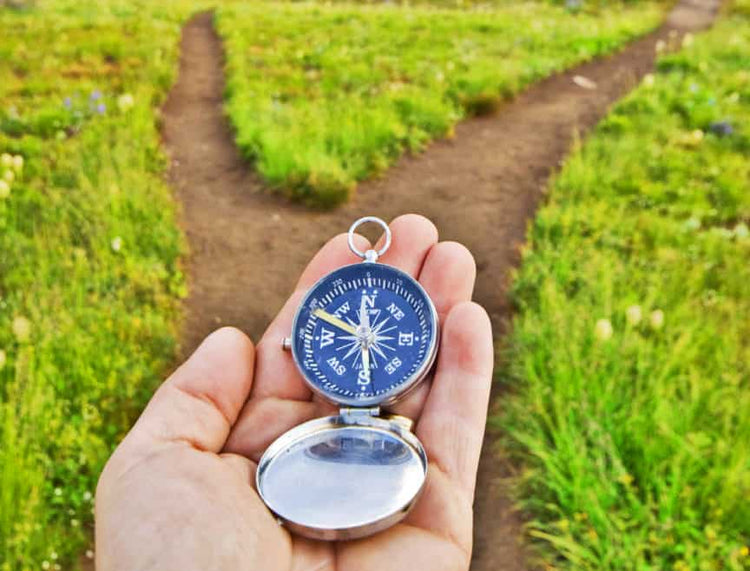 What's the difference between a pontoon and a deck boat? They might seem similar, but which one you choose can affect all your future boating excursions.
Before you even think about heading out on the water, you need to consider exactly which boat is right for you, your interests and your needs. 
You might be thinking of family fun, partying with friends or simply having lots of space. With just those goals in mind, you can narrow your choices down to a pontoon or a deck boat.
Both are great choices, don't get me wrong, but they each have their own unique characteristics that are sure to influence your decision one way or another.
Pontoon or Deck Boat: What's the Difference?
A pontoon boat is completely flat and relies on metal cylinders (pontoons) to keep its buoyancy. This gives a pontoon that characteristic "raised" look.
A deck boat, on the other hand, looks more like a traditional boat (like a bowrider). Compared to a more refined speedboat, the main difference with the deck boat is that it's wider so that it can fit more people. The front is distinctly more square-shaped.
But how do you know which one is right for you? That's the easy part.
Check out this list of the four key considerations you need to make when you're choosing between a pontoon or deck boat. They're the things that I was most thinking about before buying my own boat, and I think they'll help you make an informed decision.
Featured Boating Product
| | |
| --- | --- |
|     |   Winch Straps |
Check Price on Amazon - Better Boat's winch strap keeps boats, jet skis, snowmobiles and more securely on the trailer. It has a zinc-coated steel hook and super strong webbed polyester straps. 
1. The Value of Space
If you're already down to these two choices, chances are, space is important to you.
Have you been looking for a boat that you can enjoy all throughout a lazy Sunday afternoon?
Or do you have an assortment of friends that will immediately be calling you when they find out you've gotten a new boat?
Either way, a pontoon or deck boat gives you plenty of room to kick back, relax and enjoy a day out on the water. And bring all your favorite gear and boating accessories along with you.
Pontoon Pros
Pontoon boats are known for their space. It has to be one of their key selling features. You'll have plenty of room to walk around, install ample seating and stretch out on a pontoon.
Pontoon boats are designed to maximize space, which is what some might say results in a particularly "blank slate" style.
While it might look a bit blasé at first because of this, it definitely means that your space is optimized and that there's plenty of room to host your very own shindig at sea.
The square railings of a pontoon boat also give you some unique opportunities to attach items like grills and rod holder cutting boards and snap on storage space for stand up paddleboards, kayaks, fishing rod holders and other adventurous items.
Deck Boat Pros
A deck boat also has plenty of space, but it's less ergonomic than that of a pontoon boat.
This means that it's meant more for simply having people on board, not necessarily for having them socialize with one another. You won't all be sitting in a circle facing each other. You'll more likely all be facing forward while in motion. When you stop, you still won't be able to move around too much.
A deck boat is made more for speeding along and enjoying water activities and less for simply lounging and hanging out.
2. The Adrenaline Rush
You want your boat to be able to do a little bit of everything, right?
Again, a pontoon or deck boat are both great for water activities. They're both so incredibly versatile that you'll have the opportunity to indulge your inner fisherman, water skier or whatever water-based daredevil dwells deep within your soul.
Pontoon Pros
Pontoon boats are sturdy vessels for fishing. While the waves rock back and forth, you'll feel stable on the flat deck above. As noted above, they're plenty spacious and have those ever-useful square railings for attaching your fishing poles and what-not.
Thanks to the pontoon's spacious layout and railings, you'll more easily be able to bring along smaller watercraft like paddleboards and kayaks for a variety of excursions.
Pontoons are even able to tow tubes and water skiers with enough speed for a fun outing. Another huge plus is that they're excellent for families with younger children, as that aforementioned width and stability make them fun for even toddlers to run around on when stationary. Let those kids stretch their legs on a long day out, and they'll find boating much more enjoyable!
Deck Boat Pros
Deck boats beat out pontoon boats in terms of speed and maneuverability. They can zip through the waves faster than those big, flat pontoons. If you're looking to reach your destination faster, then this is for you.
And, while you're in transit, it's arguably easier to keep your kids in one place.
Deck boats still have a good deal of width and stability, at least compared to your typical bowrider, which makes them pretty great for water activities.
3. Getting Around in Style
Drivability is important when you own a boat. After all, the last thing you can afford to be on the high seas is stressed out.
The navigability of your boat is going to be table stakes when it comes to deciding on the right purchase for your life.
Pontoon Pros
Pontoon boats are super easy to handle and couldn't be simpler. Whether you're a novice or an expert, you can easily captain one of these vessels.
This is especially true because of the construction of pontoon boats, which sit higher up (due to the metal basins underneath).
This allows you to navigate shallow waters more easily, which could be a load off your mind if you're a little green when it comes to captaining your vessel.
Deck Boat Pros
When it comes to driving, there's just something so luxurious about a deck boat. It makes turns more easily than a pontoon boat and has a smoothness (thanks to the hull) that lends itself to those who like to feel a bit elegant when they're out on the water. If you'd rather feel more GQ than expert outdoorsman, then a deck boat is an excellent choice for you. 
4. Happy Passengers
Last but not least, it's not always all about the captain (even when we might like it to be).
If you're going to buy a boat, you definitely want everyone else to enjoy their time out on the water. After all, owning a boat is about sharing all of those fun times out on the water with your friends and family.
Pontoon Pros
People love pontoon boats for the laid-back and fun experience that they provide. Because it's built for space, it can sometimes feel a bit empty, but for the right people that just means bringing more furniture, accessories and friends on board!
If you hang out with a whole lot of "social butterflies," a pontoon boat means that everyone can feel included.
Deck Boat Pros
If your passengers want to feel as cool as possible, then the Miami Vice vibes (more so than a pontoon boat, anyway) of a deck boat are absolutely perfect.
There's also space at the front of the hull which can add excitement for your younger passengers, as you slice and dice your way through the waves. While there's still plenty of room for conversations, there's less opportunity for mingling about at all times.
Final Considerations
When it comes down to making your choice between a pontoon or deck boat, it might come down to some very simple considerations.
The features of the boat are important, but let's consider some of the environmental concerns. These could include:
How much money do you have? While there are options in multiple price brackets, your budget might influence whether or not you want a boat you can take out for parties every once in a while or for every weekend.
Are you good at fixing boats? Pontoon and deck boats are known for being very DIY-friendly, but that requires having the DIY knowledge to back it up. You don't want to run into trouble and not be able to fix it, because those bills can climb high quicker than we'd like.
Where will you be boating? Pontoon and deck boats are both known for being better in "smaller" bodies of water like rivers, bays and smaller lakes. Don't expect to head out across the ocean in one of these!
Where you are going to be taking your boat is definitely going to influence which boat you go with. Thankfully, a pontoon or deck boat are pretty well similar in where you can take them.
If you've already come down to one of the two, chances are you know that you'll be heading out onto suitable waters.
Whether it's a pontoon or a deck boat, you're going to learn a lot about yourself after your first boat purchase.
Take these considerations to heart, and then make the right decision for your needs. While you're here, also take some time to check out our other blog posts about boating, deck boats and pontoons and learn how you can be the best captain you can be.